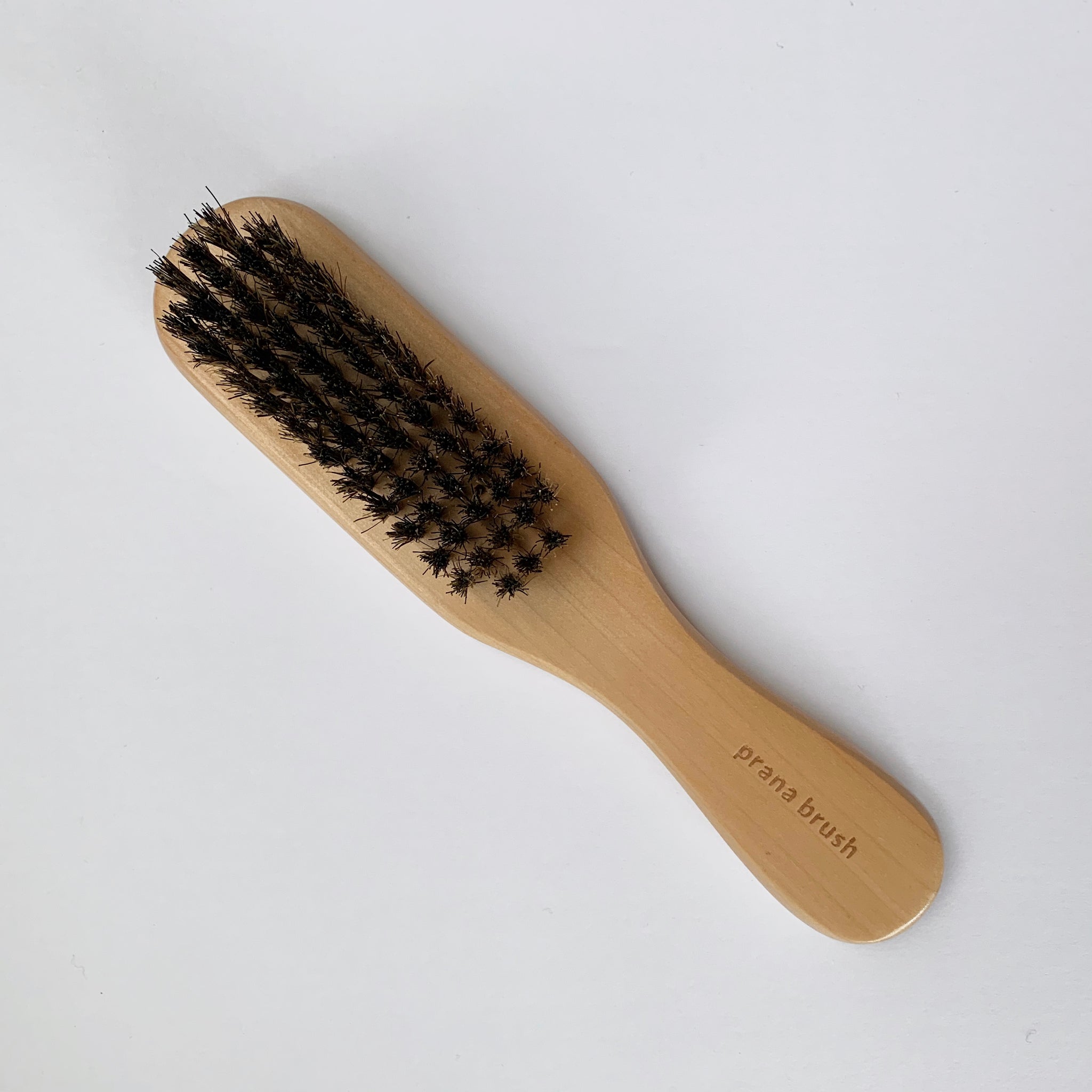 Help a special bearded man in your life keep his beard in tip top shape with this premium beard brush. Each brush is handcrafted from the highest-quality, sustainably-harvested and warp-resistant beechwood, which is then beautifully smoothed and finished with natural wax. This result is a beard brush which is exceptional in both form and function.
Our beard brushes feature bristles made from 100% genuine, all-natural and ethically-sourced boar bristles. These firm bristles are perfect for smoothing out the toughest of tangles and taming the fiercest of beards, whether long or short. The bristles also gently massage the skin beneath the beard for stronger and healthier skin. 
Our brushes are designed to be used without water, soap, or oil. We recommend using your brush brush on a daily basis in the morning and before bed in order to keep the beard in the best condition.
This beard is the perfect size and great for travelling or when on the go. The beard brush is 7 inches long, 1.5 inches wide and 1.25 inches high (18 centimeters long, 4 centimeters wide and 3 centimeters high).
To learn more about beard brushes and the benefits of boar bristles, read our comprehensive blog post here: Beard Brushes: Complete Guide.